We are a progressive development firm based in St. Petersburg, FL
Founded in 2021, WJDevelopers (WJD) is a multifaceted real estate development firm focused on opportunistic development throughout Florida. WJD has a fully integrated development team with in-house design, architectural, and construction management capabilities. Paired with strong external consultant networks and established relationships with local financial institutions, and municipalities, the firm has a robust and sustainable development pipeline. Our team has experience in all product types, including condominiums, single-family homes, value-add repositioning and rehabilitation, multifamily, commercial, industrial, office, and retail.
Our Team
We are the planner, designer and constructor. We consider sites that developers would typically shy away from. We see the opportunity where others don't and push the boundaries our what is possible.
Our Process
Like every development company our business is built on a foundation of sound planning and decision making. Where we differ from other developers is our ability to mitigate risk by controlling the entire development process form beginning to end. Our experience as designers and constructors enables us to consider sites that developers would typically shy away from. We see the opportunity where others don't and push the boundaries our what is possible.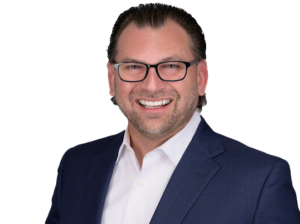 Jim Donatelli has worked in banking for over 20 years with experience spanning across the state of Florida. Currently, he serves as partner for WJ Development as well as Greater Tampa Bay Market President for First Horizon Bank. As Market President, he leads the commercial, wealth, and consumer banking teams and is responsible for the Company's growth and expansion plans. Actively involved in the community, Donatelli served as Board Chair of the St. Petersburg Chamber and is a founding member of the Economic Development Corporation. Over the years, he has gained vast experience in building and leading teams, as well as financial acumen. Jim possess a strong understanding of all aspects of commercial and consumer banking including Mortgage, Wealth Management, and Real Estate lines.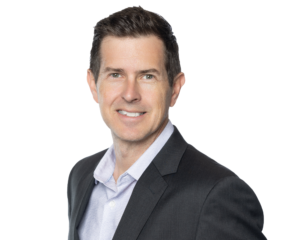 Jason Jensen, AIA, LEED AP
Jason Jensen is the President and CEO of Wannemacher Jensen Architects, an interdisciplinary architec­ture firm in St. Petersburg, Sarasota, Tarpon Springs and Miami, Florida. His career began in New York before returning to his hometown St. Petersburg promoting innovative, community centered architec­ture across Florida. Jason has expanded the traditional Architect role to include construction and de­velopment controlling the entire building process. The WJ construction arm WJ Create is now building a significant percentage of WJ projects in a true integrated delivery method. The Firm also formed WJ Developers and recently completed a large mixed-use project as Developer, Architect, and Contractor. Jason continues to design a firm and process that enables and perpetuates progressive Architecture.
A multidisciplinary team with a passion for creating innovative architecture. WJA works with businesses and people to create a more beautiful world to live, work, learn and play.
Full-service construction management and design-build company dedicated to building better through a better construction process.